Chicago Dating Brought to You by Local Professionals Who Know Chicago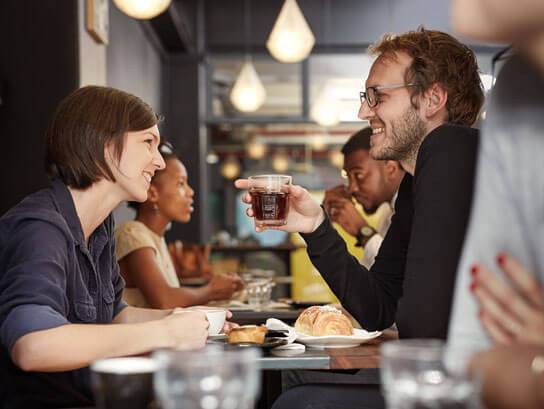 The Windy City is known for deep-dish pizza, cold wind winters, great cultural experiences, amazing food, concerts and festivals, fabulous shopping and all of our sports teams! Da Bears, Da Bulls, Da Hawks and Sox to name a few! With all of this excitement buzzing around our great city you would think it would be a walk-in-the-park to find your significant other, not true. The metropolitan Chicago area and surrounding suburbs has a large group of emerging singles in their 30's, 40's, 50's and beyond who are interested in dating, meeting new people and being socially active. They want someone to enjoy what Chicago has to offer with them. Most of our Chicagoans are looking for sincere, genuine relationships.
Chicagoland Singles is the most popular matchmaking service in Chicago, Schaumburg and surrounding suburbs. It is people like you that add to the flare or our organization!
Chicagoland Singles has Chicago covered, with a centrally located office.
Our staff and concierges are Chicago locals and very knowledgeable about the Chicago metropolitan area.
Chicagoland Singles hosts dozens of local events throughout Chicago, Schaumburg, and neighboring areas.
We're proud to be a local Chicago matchmaker, mostly because we can provide you with the best service. Our staff understand the city, always know where to do fun things, and organize great local activities. It makes matching you with compatible singles that much easier!
Our Date Coordinators, Concierges, and Matchmaking Specialists also know exactly where you're coming from in your outlook on dating, relationships, and finding someone special to make a lasting connection with. They have a feel for avoiding the hook-up scene (awkward first dates and chance meetings) and tailoring activities to what you are looking for.
Our focus on dating for Chicago singles means we arrange events and schedule meet-ups throughout the city… because this is a BIG city! This includes (but is not limited to):
Schaumburg, Hoffman Estates, Palatine, Arlington Heights
Evanston, Skokie, Oakbrook, Oak Park
Gurnee, Grayslake, Spring Grove
Highland Park, Northbrook, Lake Forest, Lake Bluff
Rockford, Crystal Lake, Libertyville, St. Charles, Naperville and so many more!
Chicagoland Singles: We are Experienced at Finding You Love!
We have already helped thousands of Chicagoans of all ages, meet fellow singles, have a great time and find love. We specialize in connecting singles who want more from their next relationship… so are you ready to take that next step to find love?